We are
CLOSTERMANN WIEDIGER TECKENTRUP TAXATION
For more than 25 years, our tax consultants have successfully advised private individuals, companies, doctors and many other professions in Mülheim / Ruhr, Düsseldorf and Ratingen.
About us
Qualitative
Additional Services

TAX ADVICE FOR HEALTHCARE
We have made it our mission to advise your profession holistically in all its facets. Our team supports you in all legal and tax matters.
TAX ADVICE FOR GASTRONOMY

We opened this full service consultancy in 2014, because we always had to experience the same: Even the best business ideas, experienced bar owners and restaurant managers fail after a short time – and in most cases this does not depend on the business idea but on a lack of accounting and tax support together. That is why we are here.
BUSINESS ADMINISTRATION CONSULTING
With the economic analysis of your success, assets and financial position, we provide you with an early warning system to give your company the decisive impulses for a successful future in good time.
STARTUP CONSULTANCY
A Start-up should not be a surprise package for you, but a well-considered step into your personally sustainable future on your own initiative. Our goal is to provide you with long-term and comprehensive advice and support with our qualified business start-up advice./p>
This is an excerpt from our service portfolio.
Alle Services
Digital
Experts
The future is digital. Use ourmy CWT App to be up to date. Use our DATEV upload mobile App to share your receipts with us. The future can be that simple.
Digitize documents with your cell phone camera.
Forward documents from your E-Mail mailbox / your Media library  directly to us.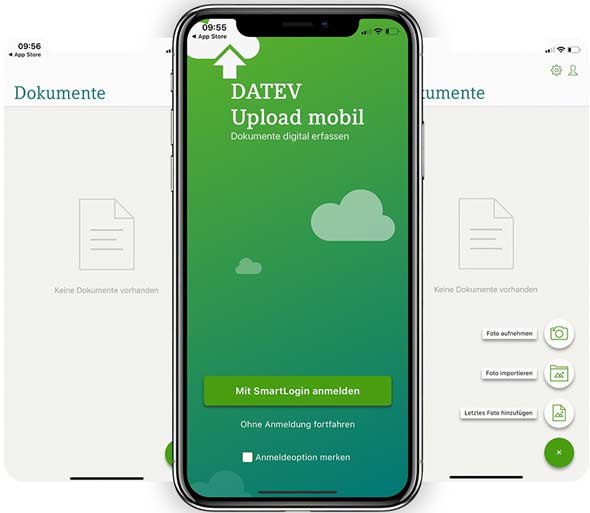 Use audit-proof archiving to comply with legal requirements.
Use the opportunity to share your receipts with us and thus lay a foundation for a timely financial accounting.
Currenttax dates at a glance.
Use the information desk to get information and assistance on questions and topics that are regularly brought to us.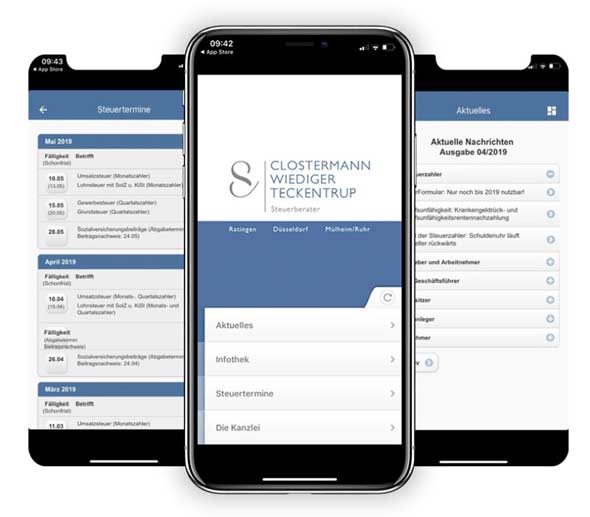 Latest news right on your phone.
Use the monthly news edition to stay up to date.